Why did we create The Ashvault Backpack?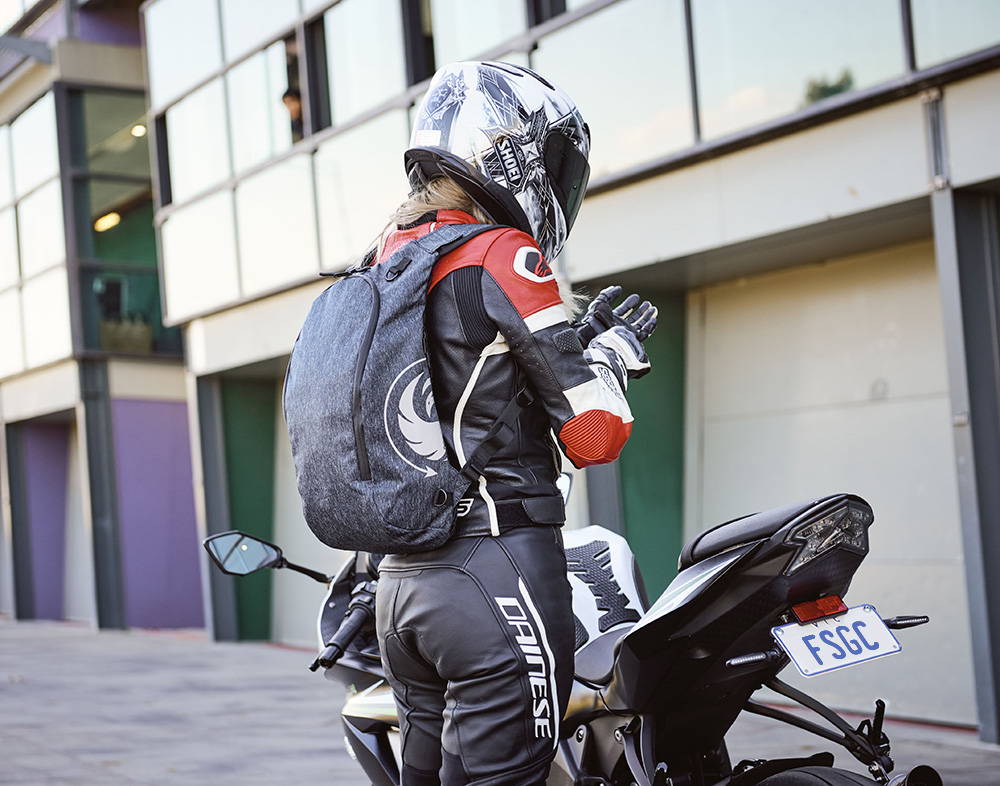 You know that feeling when you're sure you've looked all over the internet, only to be underwhelmed by what's available?

It seems that every motorcycle backpack was lacking something, whether it be reflective strips, ease of use, that extra pocket nobody thought of, or just general good looks.
That's exactly what we thought too, when we created Ashvault.
Based on a big motorcycle lap around Australia, we included so many features into the design of Ashvault to make a versatile, durable, practical, and aesthetic backpack for motorcycle riders.
We're certain that your search stops now.
What can you do with The Ashvault Backpack?
Get caught in the rain or fly through mud with confidence

Protect your spine from the objects you're carrying, unlike other backpacks

Stay hydrated without getting off the bike

Reduce fatigue and extend your riding

Have better visibility and safety at night

Enjoy having your hands free while carrying your helmet

Hide your valuables in top-secret pockets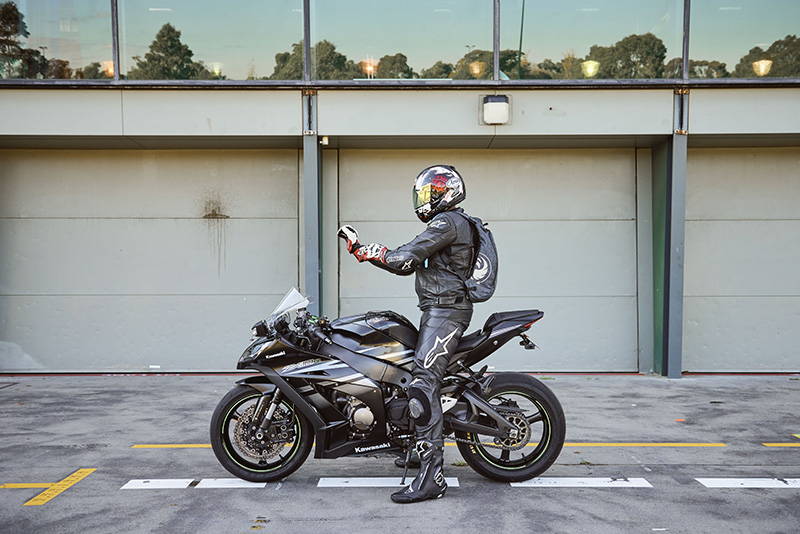 Who should use The Ashvault Backpack?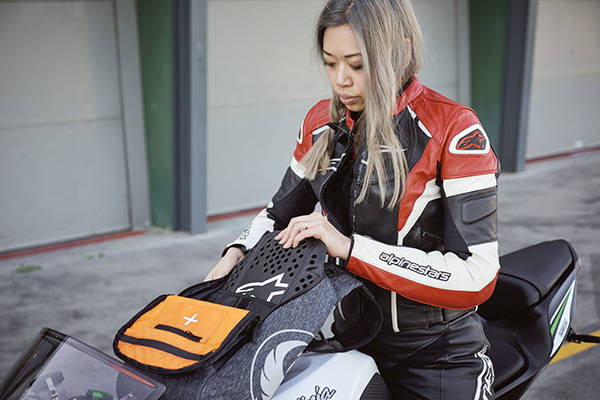 Aerodynamic anti-drag shape

Stiff fabric that stays stable at speed

Universal back protector sleeve

Doesn't affect cornering or hanging off

Enjoy having your hands free while carrying your helmet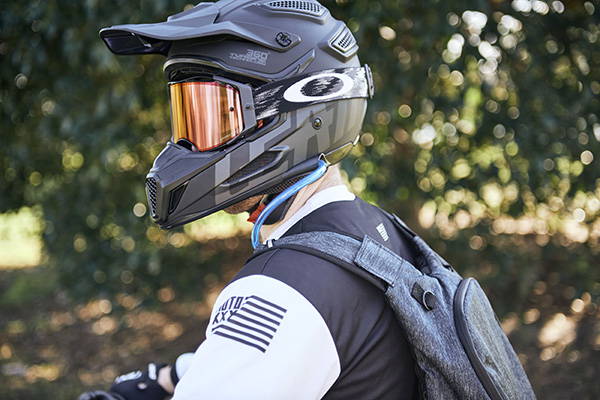 Mesh shoulder straps for easy cleaning

Anti-slip rubber for added stability

Bright orange interior panel to signal for help

Carry a tyre puncture kit and tool kit, all while keeping the weight close to your body to reduce fatigue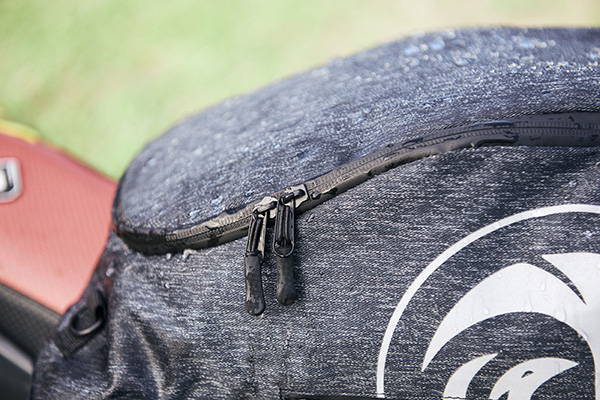 Opening design can act as a backpack, tailbag, or topbox!

Ultra comfortable to reduce fatigue

Higher visibility at night

Tiedown points and helmet holder

Waterproof pocket inside for electronics

Durable fabric for thousands of kilometres of use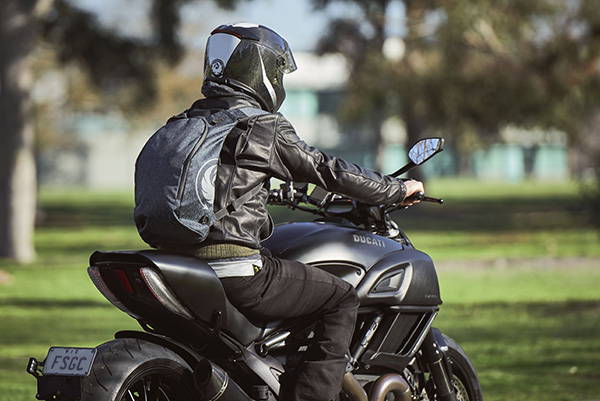 Double curved shoulder straps allow complete mobility in the arms

Contoured design allows for shoulder checks

Perfect shape and size for city riding

Multiple pockets for mobile, wallet, keys, cards

Straps are designed for easy on-and-off

Classy look and timeless fabric to match gear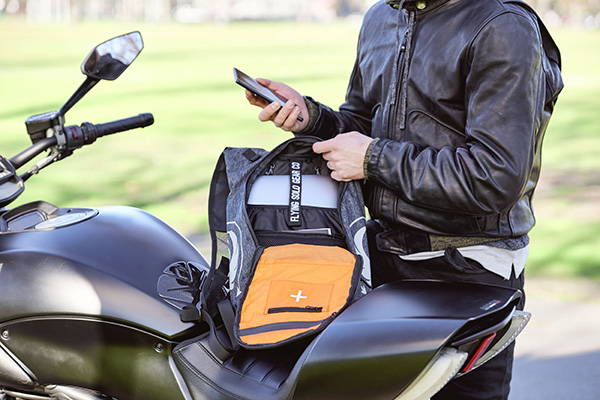 Padded laptop compartment

Pocket for tablet, passports, notepad, small documents

Completely waterproof pocket for small electronics and cards

Fits neatly in overhead compartments or underneath the seat on planes, without dangling straps

Stylish cationic dyed twill fabric suitable for the office or on-the-go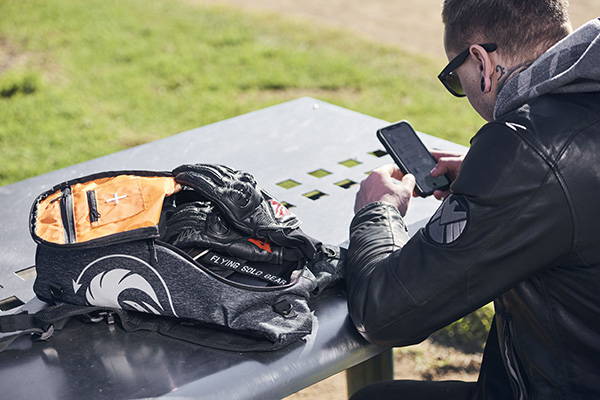 Everyday Carry & Other Passions
Extremely versatile features to use in every day life

Double layered with water-resistant twill and Ripstop Nylon for durability and water resistance

Higher visibility at night

Makes the perfect gift for anyone who loves being brave!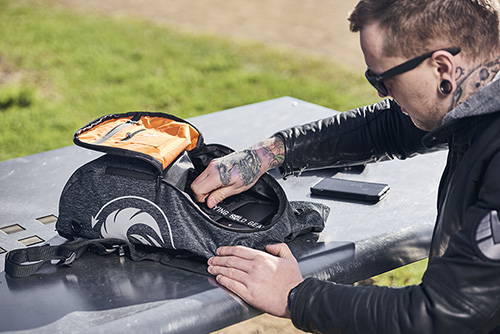 Dimensions: 47cm x 32cm x 15cm
Extra love (+Free, automatically added)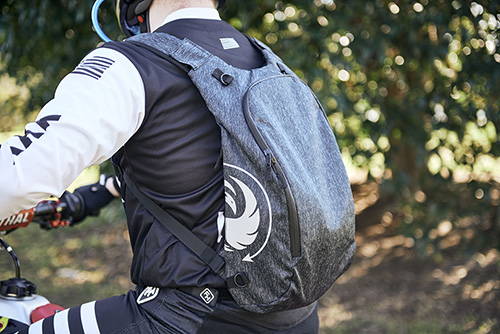 Contoured, anti-drag main compartment

Waterproof exterior and zippers

Anti-abrasion, anti-puncture exterior fabric

3D mesh on the backside for maximum airflow

Cationic dyed, water-resistant twill fabric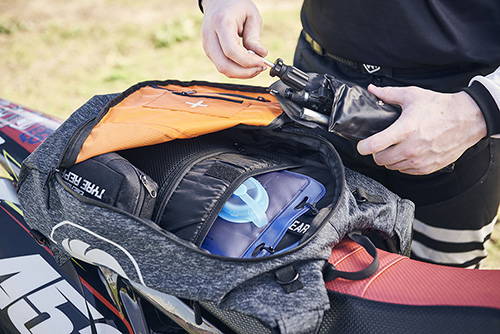 Inside the main compartment
Waterproof Ripstop Nylon interior

Padded sleeve for back protector, hydration pack, or 13" laptop (15" Macbook air)

Padded pocket for iPad/tablets, small tools, other small items

Fully waterproof inside pocket for mobile, spot tracker, cards, important documents

Bright orange inside panel to signal for help after a crash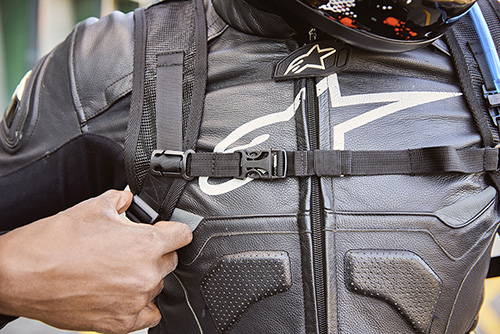 Durable, lightweight mesh shoulder straps for easy cleaning and airflow

Double-curved shoulder straps to allow for shoulder checks and greater arm movement

Anti-slip rubber underneath the straps

No-flap strap system for the clean and tidy look

Removable no-flap chest harness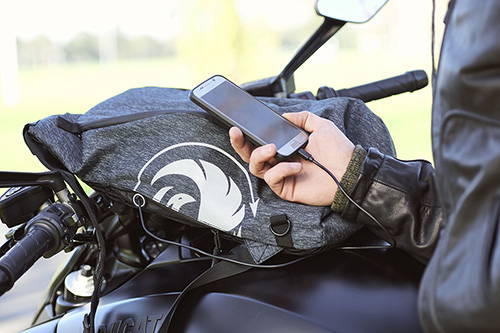 External helmet holder (included!) - can fold into itself when not in use


Top-secret pockets on both sides, only accessible by the user


Hidden portal in side pocket for headphones or USB charger

Clips and tube feed for Camelbak

Reflective printing for night visibility (additional reflective iron-ons available as an optional extra)

Tie-down points to strap onto luggage

Carry handle that automatically tucks away when not in use