SHOP MOTORCYCLE GEAR
We run both Flying Solo Gear Co and our sister company Peak Moto out of the same location
You can check out our entire FSGC range of bags and luggage in-store.

Peak Moto is a retailer of women's motorcycle gear including MotoGirl, Alpinestars, REV'IT, 4SR, Ricondi, and more!
We stock motorcycle jackets, pants, boots, and gloves. Be sure to check it out!
SHOP PEAK MOTO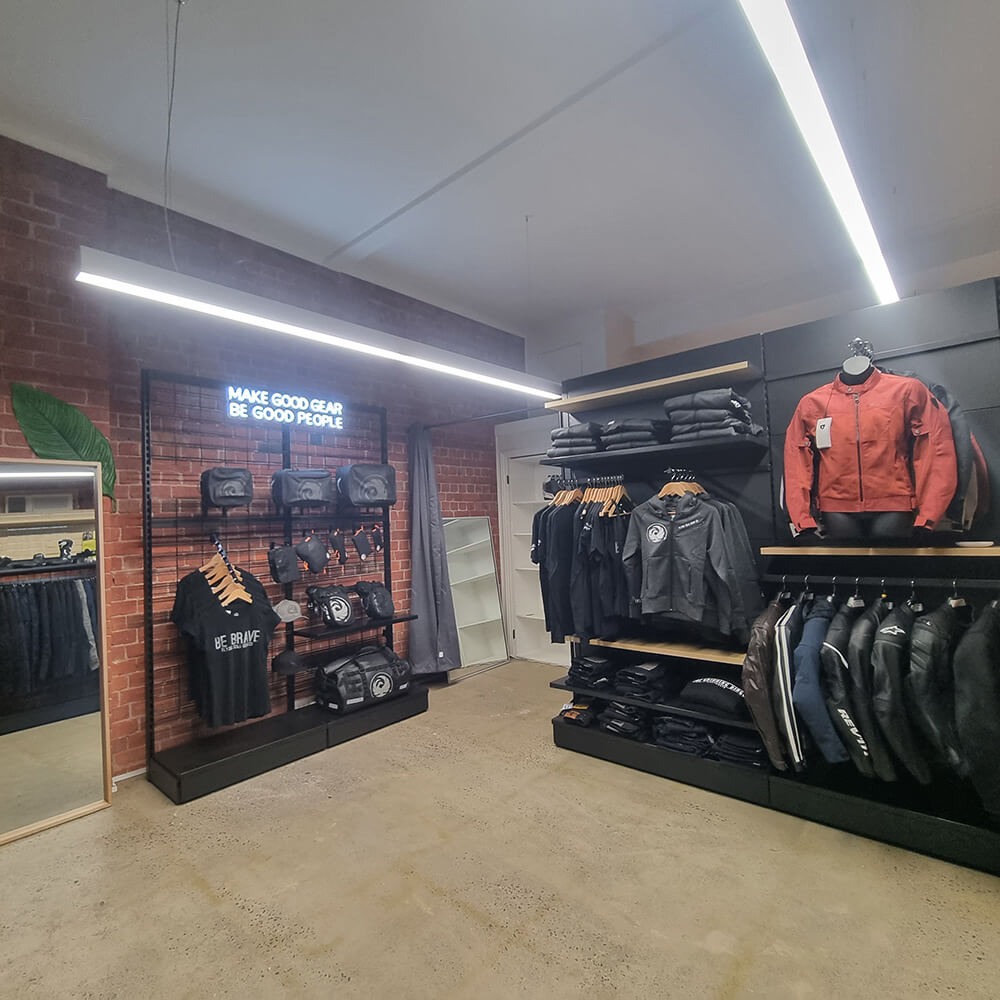 Visit Our Retail Store
ACCESS
We're only 1 block southeast of the South Melbourne Market!


PARKING
Park your bike right out front on the footpath.
It's a wide, quiet, motorbike-friendly street. Plenty of parking right in front of the shop. Free car parking on weekends (but be aware that the South Melbourne Market traffic can be plentiful on market days)
Market days when surrounding roads may be busier than usual: Wed / Fri / Sat

LEARNER AND PILLION FRIENDLY
Don't have your motorbike license or just learning? We welcome all learners, pillions, and riders-to-be. We don't bikescriminate here. Come as you are, and be treated as family at Flying Solo Gear Co.


LGBTQIA+ SAFE
Everyone is welcome here.