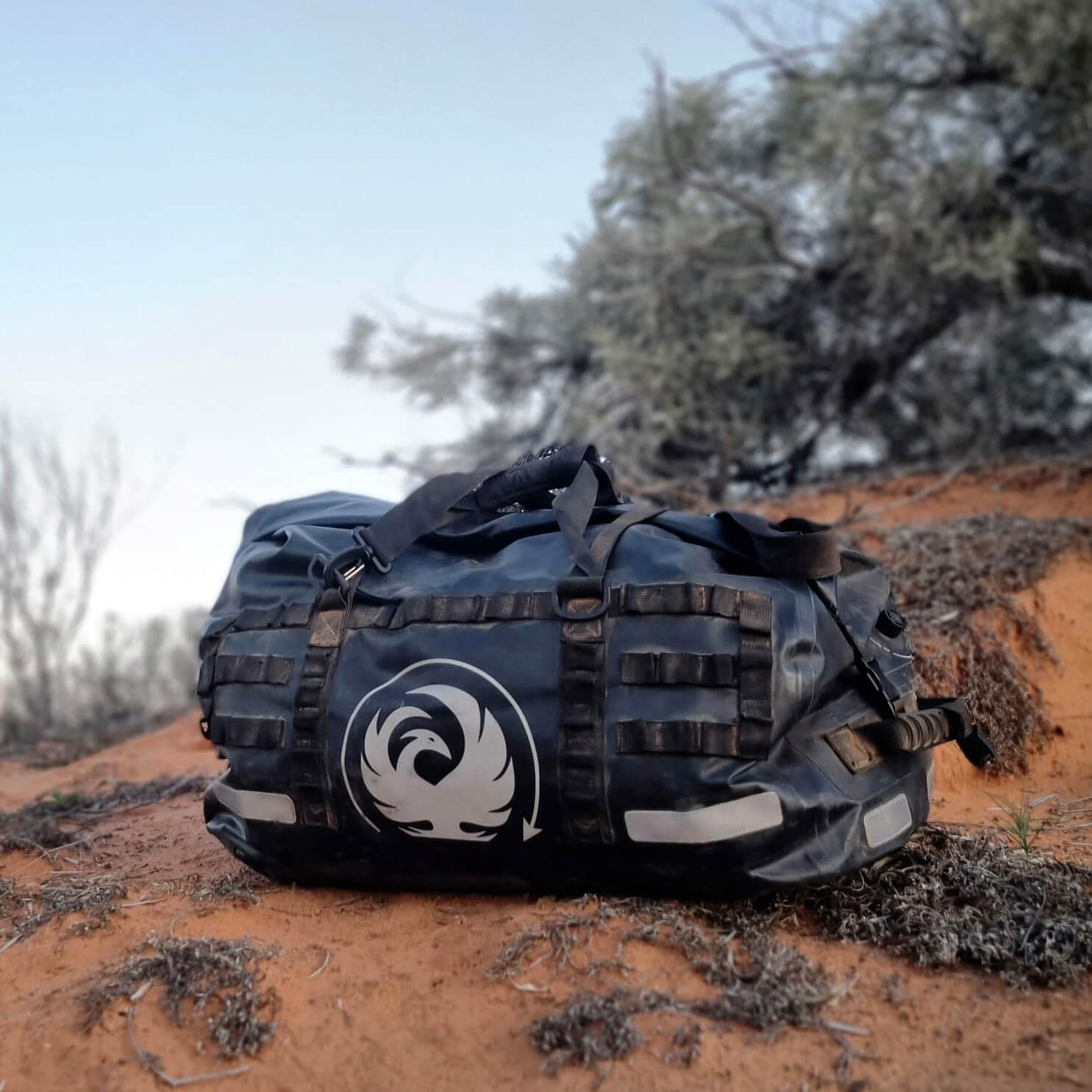 Roxby Waterproof Duffel 60L
60L capacity, perfect for a trip away. Can fit camping gear, perfect for transporting objects other bags can't. Great as a regular gear bag and for 4WD too!
EASY 30-DAY EXCHANGE OR RETURN
FREE SHIPPING ON ORDERS OVER $100
RUGGED TRAVEL COMPANION
Tested in the harshest country.

Plenty of webbing to strap securely to your bike or 4WD.

100% waterproof and dustproof.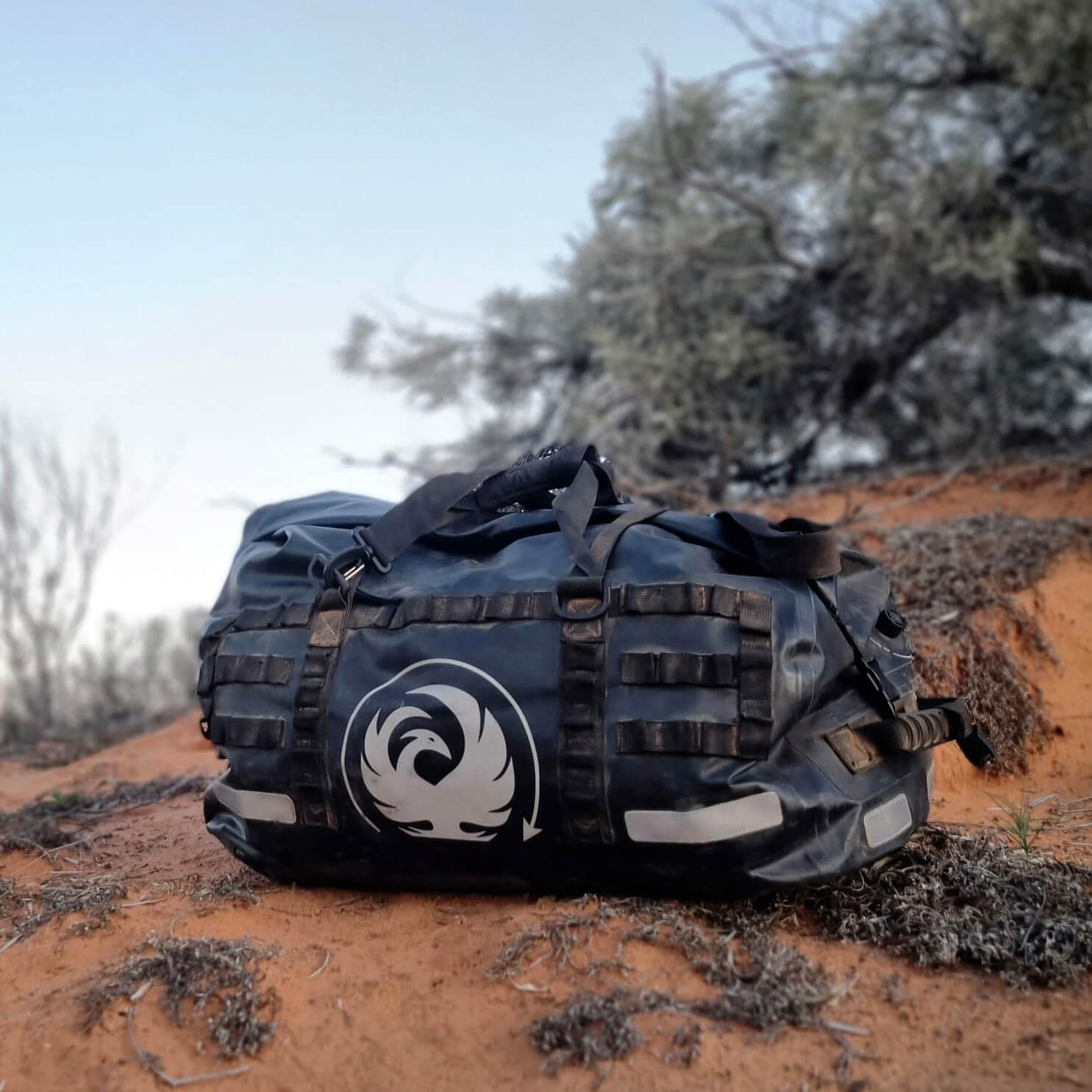 DESIGNED BY ADVENTURERS
External and internal pockets to find gear quickly.

Latch extra tools, trackers, sat phone, or EPIRB to the external webbing.

Tough, grippy underside to last a lifetime.
PACKED WITH FEATURES
Use the vent to compression your gear.

Sturdy Handles on both ends for easy on/off.

Messenger bag strap to carry your gear to camp.

Sewn-in reflectors and huge reflective logo all around for maximum visbility.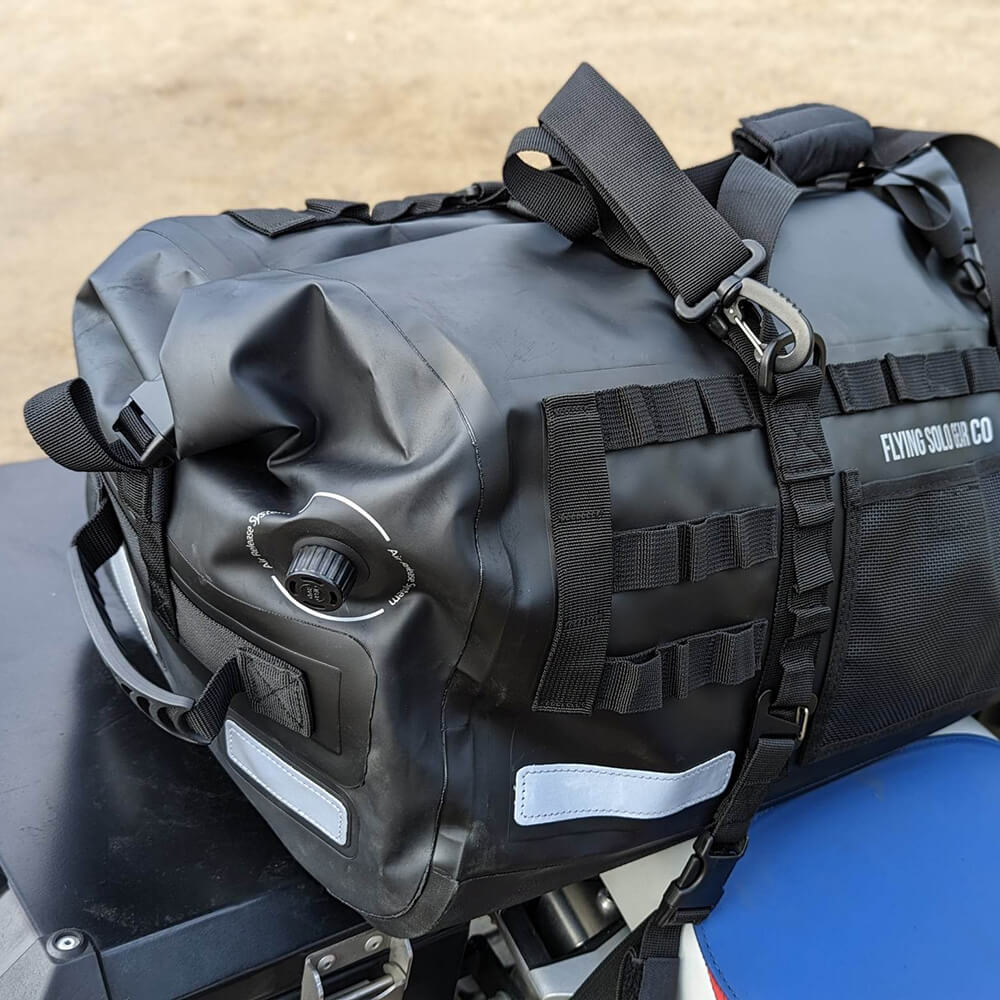 QUICK SPECS
MEASUREMENTS

Length: 600mm / 23.6"
Width: 560mm / 22"
Depth: 315mm / 12.4"

WEIGHT & Capacity

Weight 1.95kg / 4.3lb
Capacity 60L / 16gal
MATERIALS

External
420D Double Sided Thermoplastic polyurethane (TPU)

Straps
High tensile aluminium
Nylon webbing
Fantastic big duffel bag
I've been using this bag to carry my wet weather gear to the office, plus laptop, boots, kitchen sink, etc., in order to ward off the rain, didn't work today, got soaked and the bag kept all of the rain out. Just fantastic in my mind. Love the clip on connections.
Roxby duffle bag.
This bag is amazing, I can fit all my gear in, it's fantastic quality and waterproof. Love it!
Roxby
This bag is excellent! I have used many dry bags before and this bag is the best. I love the size, quality of the material and stitching, the water beads off the bag and I love the device that allows air to escape to reduce the size of the bag. This is a quality product. Absolutely recommend it.
Roxby Waterproof Adventure Duffel 60L
Great Stuff.
About time, searching for years for a one bag for everything. Guess what? Found. All my gear one bag, nothing hanging off it. All my gear inside the bag and dry. don't care how much it costs, cheap at twice the price.