Represent yourself through a beautiful, high quality diecut vinyl decals.

Australian made decals, designed, printed, and painstakingly hand-peeled in Melbourne.
These decals are designed to peel off without a trace when you're ready for a fresh look, but will stay with you through thick and thin otherwise. These are extremely high quality decals meant to last as long as your bike does.
Show the world you're brave.

How do you apply the decals?
Decals can be cut with knife or scissor for versatility. Put them on any smooth, clean surface. Decals may not stick well to rubber or textiles. Will stick very well on motorcycle fairings, glass, windscreens, and more. Do not use on exhaust or directly on the engine. Completely waterproof and weatherproof. Can be removed without a trace when needed, but will stick on and stay on otherwise.
Prepare any smooth surface by cleaning with soap and water. Ensure there is no dust or dirt. Do not use wax prior to putting on your sticker or it may not stick!

Peel the paper backing off the vinyl decal (carefully!) ensuring that all the pieces of the sticker are left on the translucent transfer paper. It should look like a temporary tattoo.

Carefully place the decal on the smooth surface, pushing out any bumps and air bubbles with a credit card. Use your hand to rub the surface of the transfer paper to give it heat so that the decal sticks properly.

Slowly remove the transfer paper from the surface, ensuring the decal does not come up with the transfer paper.

Ensure there are no trapped air bubbles.
What sizes, styles, and colours do they come in?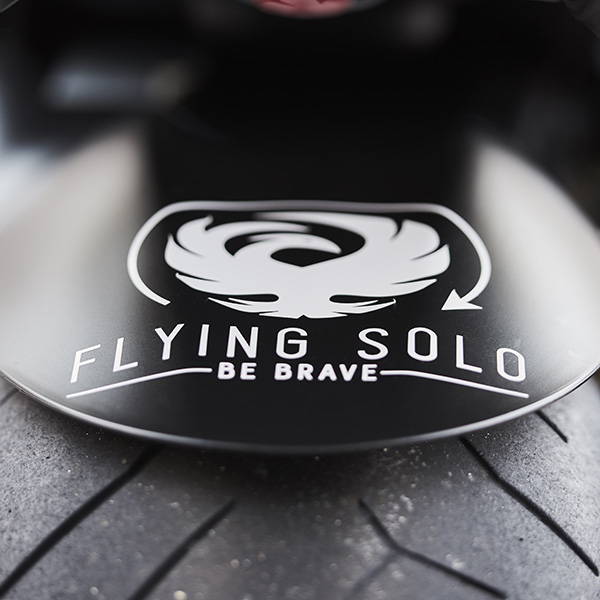 150mm x 150mm

Black or White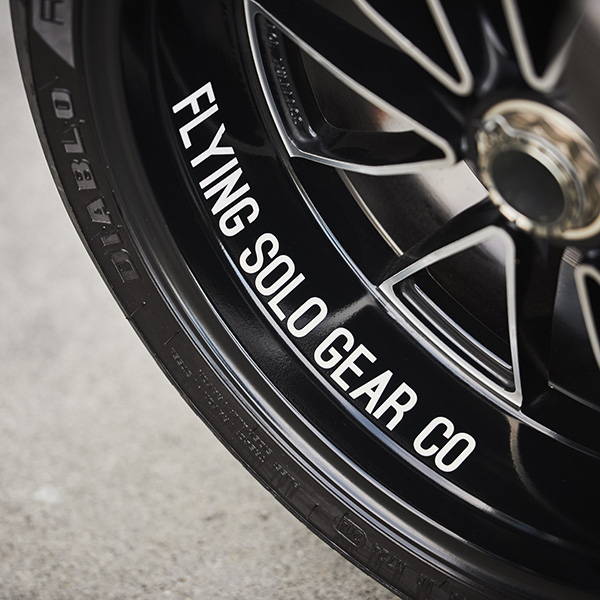 250mm x 30mm

Black or White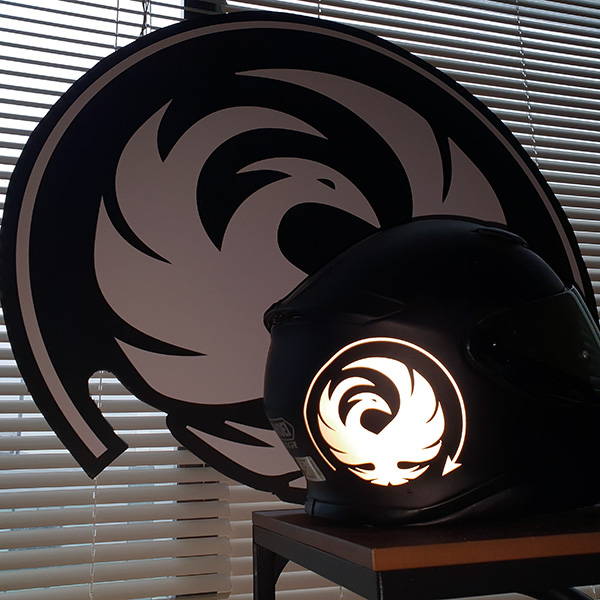 150mm x 100mm

Black (shown, with flash) or Silver